Fort WorthCriminal Defense Attorney
Have you been arrested, accused or charged with a crime in Fort Worth, Tarrant County, or anywhere else in Texas? We know you are probably frightened, confused and more than likely angry. We know you are also concerned about your future and that of your loved ones. Relax – We are tough and experienced Criminal Defense Attorneys, and this is our advice to you:
REMAIN SILENTREMAIN CALMCALL COFER LAW
Getting yourcase dismissedis our top priority
The Fort Worth Criminal Defense Attorneys at Cofer Law have the experience and knowledge to provide exceptional defense for many criminal offenses. Operating primarily in Fort Worth and Tarrant County, we specialize in misdemeanor assault, aggravated assault, injury to a child, domestic violence, drug possession, child abuse and sexual assault cases. Thankfully, and to our credit as successful lawyers, a great many of our clients never see the inside of a courtroom.
Our lead trial lawyer, Attorney Cody Cofer, is an expert in his field and is Board Certified by the Texas Board of Legal Specialization in Criminal Law–an honor that less than 10% of other lawyers in his field hold. Also, he has been recognized as a Top Defense Attorney in Texas Magazine each year since 2012. Cody has the zeal and dedication to fight against any federal or state crime, so give him a call today.
We are always here for you
Whether you have been charged with shoplifting or you're being investigated for a violent assault crime, you need a defense team that is reliable, committed, aggressive and experienced. Our legal team is well-versed in Texas criminal law, and they work hard to defend your legal rights. We know your future, job and family depend on reducing the penalties you face.
Meet ourattorneys
CODY COFER
Fort Worth Defense Attorney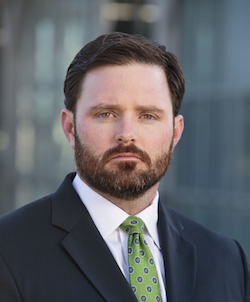 LAUREN CRISERA
Fort Worth Defense Attorney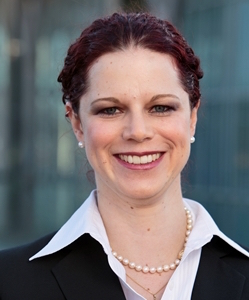 Areas of practice
Fort Worth Criminal Attorney Cody Cofer brings years of trial experience to every criminal case from misdemeanors to the most serious felonies. He begins every case the same with an eye toward defense investigation rather than relying on the police report and other government-generated data. Cody's criminal cases typically involve clients accused of harming family members or loved ones, but his expertise extends to many aspects of criminal defense to include:
Fort WorthCriminal AttorneyCody Cofer
Our firm diligently investigates and researches. We care about our clients and love our profession. But the firm stands out primarily for one reason, Cody is vicious in the courtroom, and he knows what the prosecution is thinking.
Before Cody began fighting for the rights of the accused, he gained invaluable experience and knowledge working as a prosecutor. Cody chose to work as a prosecutor to gain insight into how the prosecution thinks and how they prepare for trial. This experience allowed Cody to develop high-level trial skills quickly by trying numerous cases.
Once Cody felt he had learned what there was to know about the prosecution side, he chose to devote himself to criminal defense and help those accused of crimes. Since becoming a Criminal Defense Lawyer, Cody has been asked to train other criminal defense attorneys and he routinely speaks at conferences and seminars on his methods. Cody has also been featured on the television programs 48 Hours and 20/20 for his defense work.
WE AREPREPARED FORANYTHING
The obsessive level of preparation we place into any given case makes all the difference. Our legal team not only stays on the cutting edge of Texas criminal law and science, but they also maintain a network of the best investigators and experts throughout Texas. So, if your case hinges on search and seizure issues or child psychology, you know that we have every angle covered.
Your case is unique. But the best predictor of future performance is past performance. Our firm's criminal defense case results demonstrate a commitment to excellence before, during, and after trial. If you are looking for a tough criminal defense attorney in Fort Worth or Tarrant County, then call us today to schedule your first defense strategy session.
TESTIMONIALS
"Cody had us at hello. My daughter was facing very serious charges due to an unfortunate accident. We visited with 3 lawyers before coming to see Cody. He returned my daughter's call immediately. Upon meeting with Cody there was a sense of total trust, knowledge, and responsiveness. Cody and his team fought in her defense 110 percent. He kept her out of jail and saved her from losing her medical license. I would call Cody in a heartbeat if I ever needed an attorney." – Pamela