Finding a qualified lawyer for federal criminal charges can be difficult in Fort Worth. Many of the best criminal attorneys in Tarrant County do not practice in federal court. The federal system has completely different laws and rules for practicing. A good place to start is finding attorneys that are Board Certified in Criminal Law, because this means the lawyer at least has learned (from study) how the federal criminal system works. However, you should also consult an attorneys Texas State Bar profile page to see whether the lawyer is licensed to practice in the federal district where your case or investigation is pending.
Fort Worth Federal Criminal Attorney
Our firm's managing attorney, Cody Cofer, is licensed to practice in the Norther District of Texas Federal Courts. He is a member of the Criminal Justice Act Panel in the Fort Worth Division. We represent people under investigation by federal agencies (i.e. DEA, FBI, Homeland Security) or charged with felony federal crimes by the United States Attorney's Office.
We defend cases in all division of the Norther District of Texas, including the Fort Worth and Dallas divisions. Our downtown Fort Worth office is located a few blocks from the Eldon B. Mahon U.S. Courthouse.
Federal Criminal Defense Attorney Cody Cofer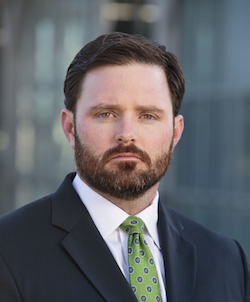 Board Certified
Affiliations
Common Federal Criminal Charges
Controlled
Substance
Section 841. Prohibited acts A
Section 842. Prohibited acts B
Section 843. Prohibited acts C

Federal
Sex Crimes
– Importation or Transportation of Obscene Matters
– Transportation of Obscene Matters for Sale or Distribution
– Selling or Transferring Obscene Matter
– Transfer of Obscene Material to Minors
– Sex Trafficking of Children or by Force, Fraud, or Coercion
– Aggravated Sexual Abuse
– Sexual Abuse of a Minor or Ward
– Sexual Exploitation of Children
– Production of Sexually Explicit Depictions of a Minor

White Collar
Crimes
– Asset Forfeiture
– Bankruptcy Fraud
– Corporate Fraud
– Financial Institution Fraud
– Health Care Fraud
– Identity Theft
– Insurance Fraud
– Market Manipulation Fraud
– Mass Marketing Fraud
– Money Laundering
– Mortgage Fraud
– Piracy/Intellectual Property Theft
– Securities & Commodities Fraud

Violent
Crimes
– Murder
– Rape
– Robbery
– Aggravated Assault