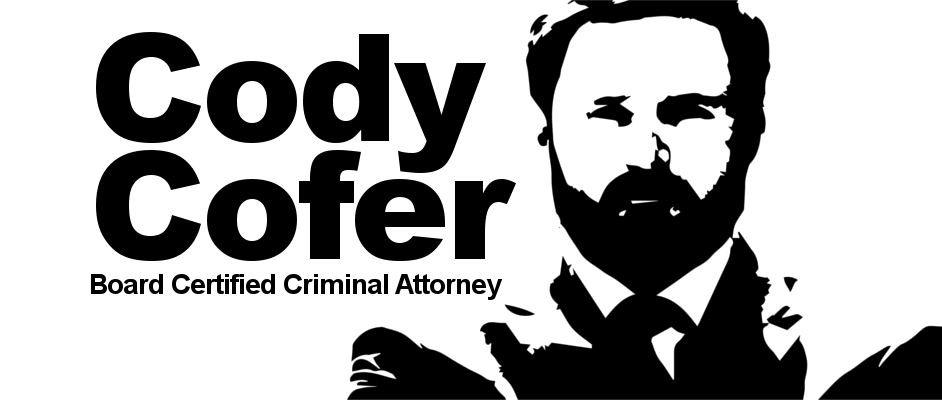 Fort Worth Aggravated Sexual Assault Charges
Aggravated Sexual Assault – Fort Worth Lawyer Cody Cofer
Battling aggravated sexual assault charges means fighting to stay out of prison and trying to escape being branded for life. Even with no criminal history, first-time convictions with these serious sexual allegations can result in long prison sentences and lifetime sex-offender registration. If you or a loved one is facing these kinds of sexual allegations do not brave this fight without a skilled and aggressive criminal defense attorney fighting for you.
Contact the Fort Worth and Tarrant County Sexual Assault Attorney Cody Cofer today for a free initial consultation regarding your aggravated sexual assault case. Get a skilled attorney on your side, call us today.
When there is so much at stake defending your case, you need a lawyer who is experienced and well trained at handling Texas aggravated sexual assault charges. Cody is a well-respected Texas criminal defense attorney and a former prosecutor. An aggressive lawyer is necessary to ensure that your rights are protected and your best defense is put forth. Like any felony case, aggravated sexual assault criminal defense can be broken down into three phases of legal representation:
(1) Pre-indictment;
(2) Pre-trial; and
(3) Trial.
We work from day-one on your case to give you the best defense possible. Often the chances of success in aggravated sexual assault cases can be greatly increased by aggressive representation in the pre-indictment phase. This may include working to get your case indicted as a misdemeanor or even "no-billed" by the grand jury. If the grand jury does indict your case, the pre-trial phase begins and you need a criminal defense attorney that will fight to get your case dismissed and clear your name. If the government cannot be convinced to dismiss your case then you need a criminal trial lawyer that will stand up and fight in the courtroom to get a "not guilty" from a jury. Cody will battle to win your case and will take a "no prisoners" approach to advocating for you in trial.
As a former prosecutor and aggressive criminal defense attorney, Cody Cofer, has the knowledge, skill, and expertise to put forth a smart, aggressive, defense aimed at grinding down the state's aggravated sexual assault case against you. While the prosecutors and law enforcement are doing their best to build an aggravated assault case against you, I'll be working hard on your defense and positioning your case for the best possible result.
Among the charges for which Cofer Law can provide skilled, strategic defense includes:
If you or a family member is facing the serious charge of aggravated sexual assault, we want to meet with you.