Cofer Law | Fort Worth Criminal Attorneys
Defense Team Overview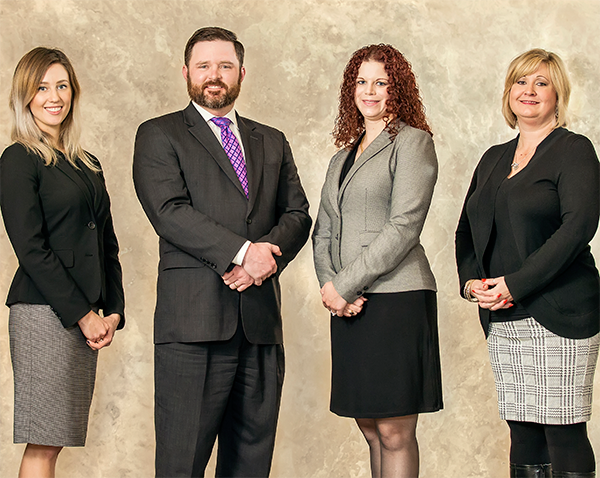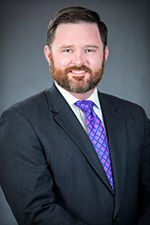 Cody Cofer
Criminal Attorney Forth Worth TX
Cody Cofer is Board Certified in Criminal Law. Less than 1% of Texas attorneys have this qualification. Before becoming a criminal attorney in Fort Worth, Mr. Cofer started his career as a prosecutor. As a prosecutor, he handled thousands of cases and gained experience in jury trials and representing the Texas in criminal appeals. When he entered private practice as a criminal defense lawyer he continued developing his trial skills by volunteering to try difficult cases as Second Chair with more senior attorneys, for free. This developed his reputation as an aggressive trial attorney willing to battle it out in the most difficult cases.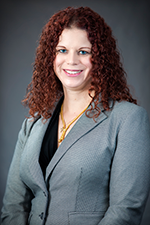 Lauren Crisera
Fort Worth Criminal Attorney
Lauren Crisera joined Cofer Law in 2012 when she was introduced to Cody by a Tarrant County prosecutor. She immediately became an invaluable asset to the Cofer Law team. Before becoming a criminal attorney in Fort Worth she handled an enormous felony case load as a Colorado State Deputy Public Defender. Like Cody, early in her career Ms. Crisera developed an impressive trial resume. Immediately, she set herself apart from other criminal defense lawyers by her genuine care for her clients and a zeal for criminal defense that cannot be taught.
Unbelievably, in her first year as a Fort Worth criminal attorney she was selected as a Top Attorney in Criminal Law in FW,TX Magazine. From his own experience, Mr. Cofer knew getting experience trying complicated cases is essential to becoming a great trial attorney. So, Mr. Cofer reached out to his mentors in the criminal defense community and arranged for Ms. Crisera to sit second chair on complex felony cases with other criminal attorneys (at no cost to the other lawyer). She works every angle to give her clients the best opportunity to beat their case or minimize the damage to their lives.
The Team Supporting our Criminal Attorneys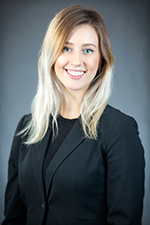 Rachel Taft
Criminal Law Clerk | Third Year Law Student
A Fort Worth native, Rachel Taft was born and raised in the DFW Metroplex. After graduating from the University of North Texas magna cum laude with degrees in History and Marketing, Rachel moved out to sunny California on a whim.
While living on the beach in Los Angeles, Rachel was a text book editor. Although she never found fame in Hollywood, she continues to be bothered by spelling errors and once sat in front of Harrison Ford at a performance of Wicked.
Rachel currently attends Texas A&M University School of Law where she is active on the Student Bar Association Board, participates in the Innocence Project Clinic, and assists with the Volunteer Income Tax Assistance program.
Rachel has clerked with Cofer Law for two years and spent a summer interning with the Federal Public Defender's Office in Fort Worth. Her areas of legal interest include criminal and family law issues, with specific focus on domestic violence and federal sentencing guidelines.
The legal world is going to be blown away by Rachel. Few people are gifted with such a sharp legal mind. She hustles. She is always looking for that hidden angle to break a case open for us. Often, she finds it. Our clients are lucky to have her in the war room with us.
-Cody Cofer,
Criminal Attorney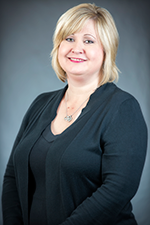 Felicia Hurst
Practice Coordinator
Felicia brings a unique skills set she gained while working in the publishing industry (Fort Worth Texas Magazine and Fort Worth Star Telegram). She is detail and deadline oriented. She keeps our lawyers, staff, and defense team organized and moving. She joined our office in response to a post seeking a "Super Assistant." She is that and so much more. Her dedication to law office operations allows our attorneys to send their time focused on practicing law, rather than worrying about business management.
Felicia keeps the trains running on time! Our lawyers and clerks can focus on our client's cases, because we are not weighed down with the worries of running the office. She is quick with a smile and joke…unless your invoice is overdue.
-Cody Cofer,
Criminal Attorney
COMING SOON

COMING SOON
Client Care Specialist

Cofer Law | Unique Criminal Attorneys in Fort Worth
The opportunity to win cases is often missed, because it doesn't usually land in an attorney's "inbox." We have followed the advice of Confucius, "Choose a job you love, and you will never have to work a day in your life." We have assembled a small team of attorneys and staff that know the local court systems in an out. These criminal defense attorneys have also handled thousands of cases, so through years of fighting and caring for clients, time-tested strategies have developed to give you a better chance of a dismissal or a "not guilty" from a jury.
We have have successfully defended every kind of criminal case from shoplifting to murder. We defend clients in state and federal courts throughout the Northern District of Texas. Despite having well-established processes for defending criminal cases, the our attorneys work on new and innovative ways to help defend clients.
The firm has developed a network of other professionals, including substance abuse counselors; investigators; sex offender treatment providers; and psychologists. Annually, our attorneys obtain 4 times more than the amount of continuing legal education required by the State Bar of Texas.
Fort Worth Office
300 Throckmorton Street
Suite 500
Fort Worth, TX 76102
Firm Profile for Criminal Attorney Fort Worth TX
August 26, 2015