Blue Laws – Texas
A blue law, also referred to as a "Sunday Law," is the term used for a law that is designed to restrict activities on Sundays for religious purposes. Traditionally, people have avoided working on Sundays because it is a "day of rest." Blue laws were specifically enacted to prohibit the sale of certain items, most notably alcohol, in order to encourage (or force) people to go to church and observe the Sabbath. Many times the laws did not force stores to completely close on Sundays but instead banned the sale of certain items that made the operation of the store impractical. For example, up until 1985, Texas blue laws prohibited the sale of items such as pots, pans, knives, nails, and washing machines on Sunday.
Most of the Texas blue laws have been repealed, however two remain: restricted sale of vehicles and alcohol. § 728.002 of the Transportation Code states that a person may not, on consecutive days of Saturday and Sunday, sell or offer for sale a motor vehicle. Thus, a car dealership must be closed for one day a weekend, either Saturday or Sunday. The blue laws are constantly under attack, and in 2015 Senate Bill 441 was introduced to cancel the restriction of vehicle sales to one day a weekend. However, the bill did not pass and the statute is still in effect.
Texas Alcohol Laws – Sunday
Texas blue laws regarding alcohol sales are found in the Alcoholic Beverage Code (ABC) and are distinguished in two ways: by the type of alcohol sold and by where the alcohol will be consumed.
Beer and Wine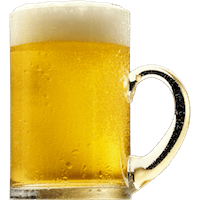 A person may sell beer for off-premise consumption between 7:00 AM and midnight Monday through Friday, 7:00 AM and 1:00 AM on Saturday (and early Sunday morning), and between noon and midnight on Sunday. However, those with a permit or license to sell for on-premise consumption may sell beer between 10:00 AM and noon on Sunday as long as the beer is served along with an order of food. Cities that have a high enough population may sell beer for extended hours between midnight and 2:00 AM on any day of the week, provided they have the proper license. Cities or towns that do not meet the population threshold in the statute may also serve until 2:00 AM if authorized by the local governing body. Wine sales follow the same rules as beer sales, except wine can be sold until 2:00 AM on Sundays.
Liquor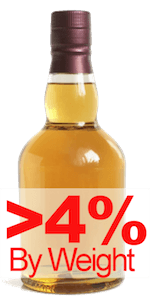 Liquor sales are more restrictive than beer and wine, and "liquor" is defined in the ABC as any beverage containing alcohol over 5.068% alcohol by volume (ABV). However, this does not mean that only a liquor store can sell any alcoholic item with over 5.068% ABV.  A store, such as a gas station or grocery store, can obtain a Wine and Beer Retailer's off-Premise Permit that allows them to sell beer, wine, and malt liquor up to 14% or 17% ABV, depending on the county in which the permit will be issued. Thus, the items only available at a liquor store are beer, wine, and malt liquors with an ABV greater than 14% or 17% and distilled liquors such as whiskey, rum, and brandy.
Although the concept of only selling liquor in specialized liquor stores (called "package stores" in the statute) and not in supermarkets or gas stations seems normal to most Texans, it is actually quite an unusual practice for most other states. Liquor stores must be completely separate from the premises of any other adjacent building, and the holder of a permit for a liquor store can sell non-alcoholic products in the store. However, the store must be closed to the public during all hours in which the sale of liquor is prohibited.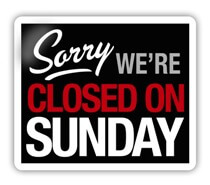 In Texas, liquor must be sold at package stores and no person may sell liquor on (1) New Year's Day, Thanksgiving Day, or Christmas Day; (2) on Sunday; or (3) before 10 a.m. or after 9 p.m. on any other day. Furthermore, when Christmas or New Year's falls on a Sunday, the stores are required to be closed on the following Monday.
Consumption
In a place that follows the standard hours for beer/wine sales, a person cannot consume an alcoholic beverage in a public place at any time between 1:15 AM and noon on Sunday or between 12:15 AM and 7 AM on any other day. In an extended hours area, which is a place where beer/wine sales are extended until 2 AM, a person cannot consume alcohol in a public place at any time on Sunday between 2:15 AM and noon and on any other day between 2:15 AM and 7 AM. There are certain exceptions for the rules against sale and consumption. For example, in a sport venue or winery, alcoholic beverages may be sold or consumed beginning at 10:00 AM on Sundays.
Can you buy alcohol on sundays in Texas?
As you see in the law above, Texas still enforces blue laws by restricting when alcohol can be sold and consumed on Sundays, especially for liquor. Like the Texas blue law for auto sales, the alcohol blue laws are also under constant pressure for change. As recently as 2015, several bills were introduced to chip away at the rules on liquor sales. One aimed to allow liquor stores to open at 9:00 AM instead of 10:00 AM on Saturdays, and the other attempted to allow shoppers to stay in the liquor store and finish shopping after 9:00 PM. Currently, shoppers must exit the store and absolutely no liquor can be sold after 9:00. Unfortunately, neither of these bills managed to pass. It is wise to keep an eye on this area of the law, as the demand for the repeal of blue laws is growing in strength.