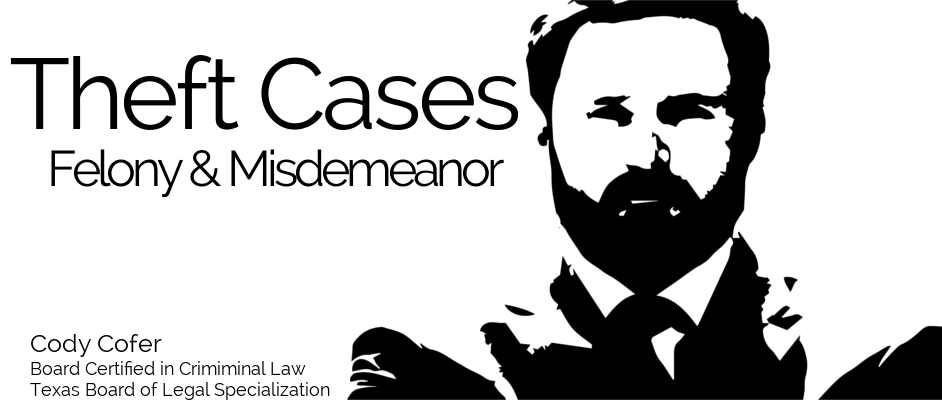 Theft Crimes Lawyer Fort Worth
Board Certified Criminal Attorney
We want to be your theft defense team. If you have been accused of any level of theft (misdemeanor or felony), then you know you are facing serious penalties. The consequences of a theft charges are not only the penalties you can get in court, but also your criminal record can make every part of your life more difficult. That is why we are here to help.
What can a Fort Worth theft crimes lawyer do for you? First, every theft case is unique. Often the evidence against you includes video recordings or witnesses. Other cases are considered circumstantial. Even without a video or eyewitnesses, defending theft cases requires your attorney's hard work and caring.
As an example, your theft crimes attorney can challenge the way evidence was collected in your case. Based on legal arguments, some incriminating statements may be suppressed (excluded from evidence). Another area of law (Fourth Amendment), allows evidence obtained from illegal searches or seizures to be thrown out of court. If you contact us, we will meet with you and review your case, today.
Featured Client Review
"Amazing attorney he won my case and has flexible payment arrangements!"
Reviewing:
Theft Crime Defense
Date published: 2015-12-06
Rating:
★★★★★
5
/
5
stars