Defending Burglary of a Habitation Charges
Fort Worth Criminal Defense Attorneys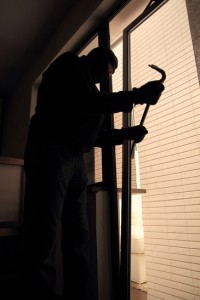 Do you feel like the evidence and the odds are stacked against you? Many times, things aren't as they seem. Cody Cofer takes pride in his refusal to back down from challenges and his commitment fighting even the most difficult cases, including burglary. He believes in getting to work on your case as soon as possible. Working aggressively on your burglary case early can present opportunities that may help us to keep you out of jail and protect your record. Call Cody Cofer's downtown Fort Worth Law Office to schedule a case evaluation.
Cody Cofer will defend you against charges of residential burglary or burglary of a habitation. If you are accused of breaking into and robbing a house, Cody will stand by your side. Whether you are accused of taking jewelry, money, electronics or any other property, you can turn to Cody to fight for you.
Call Cody L. Cofer to schedule an evaluation of your burglary case. You can call (817) 810-9395 or you can email him.
Read a War Story
We don't let the police do the investigating. We dig into every case and find the facts for ourselves. Investigation is one of the greatest tools of a criminal defense attorney. If you have a serious criminal case you can't take the chance that something is overlooked.
Go to War Story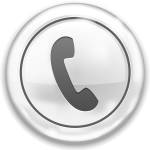 Call to Schedule a Consultation
If you call now, you can sit down with a lawyer within 24 hours to discuss your burglary case. There is no charge for the consultation, and if you decide we are the firm to fight for you we will get started immediately. We look forward to hearing from you.Fort Worth, Texas Criminal Law Firm
What is burglary?
Under Texas Penal Code § 30.02, a person commits burglary if, without the effective consent of the owner, the person:
enters a habitation, or a building (or any portion of a building) not then open to the public, with intent to commit a felony, theft, or an assault; or
remains concealed, with intent to commit a felony, theft, or an assault, in a building or habitation; or
enters a building or habitation and commits or attempts to commit a felony, theft, or an assault.
For purposes of this section, "enter" means to intrude:
any part of the body; or
any physical object connected with the body.
What kind of charge is burglary?
In most cases a burglary charge is a state jail felony if committed in a building other than a habitation, or second degree felony if committed in a habitation. However, burglary is a first degree felony if the premises are a habitation, and any party to the offense entered the habitation with intent to commit a felony other than felony theft or committed or attempted to commit a felony other than felony theft.
What's the punishment for burglary?
Many factors can impact the possible penalty for a burglary charge. The severity of the punishment depends-in part-on whether you are accused of burglary of a habitation, burglary of a building, or burglary of a vehicle. Another important factor is the criminal history of the accused. So, this following is a general guide. If you are charged with burglary in Tarrant County then you need to meet with a Fort Worth criminal defense attorney to discuss the possible punishment for your burglary charge.
Burglary of a Building is a State Jail Felony. Generally, a State Jail Felony is punished by imprisonment in a state jail for any term of not more than two years or less than 180 days. In addition to imprisonment in state jail, a person found guilty of a state jail felony may have to pay a fine up to $10,000.
Burglary of a Habitation (with intent to commit theft) is a Second Degree Felony. If someone is found guilty of a Second Degree Felony they can be put in prison (Texas Department of Criminal Justice – Institutional Division) for a minimum of 2 years or as much as 20 years. Just like the State Jail felony burglary charge, the punishment can also include a fine up to $10,000.
Burglary of a Habitation (with intent to commit sexual assault) is a First Degree Felony. For a First Degree Felony, a person can be sentenced to prison from 5 years up to 99 years or Life. Also, a fine can be assessed up to $10,000.
Depending on the circumstances and criminal history, a person can also get probation for a burglary charge. This is another possibility that you need to speak with a criminal defense attorney about. If you are charged with burglary (of any kind) the case is serious, and you need to find the best defense lawyer for your case. The penalties and punishment mentioned above is only if you are found guilty of burglary. Your lawyer needs to evaluate whether you have a good case to fight or if you need to try to work out the best plea bargain. Every case is unique and will require specialized attention. We can give that to you.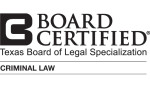 Board Certified Criminal Defense Lawyer
Our lead defense lawyer, Cody Cofer, has successfully defended a long list of burglary charges. He is an expert criminal defense attorney that loves his work. We're not going to simply push you into taking a plea deal. We will fight for you. If you want someone that's willing to fight, contact us.
Contact Now…