Why is an Assault Family Violence charge so serious?
In the Texas, any assault charge that carries with it the Family Violence or Family/Household Member enhancement is serious business. The lifelong effects of being charged with and convicted of one of these crimes had lead to years of future legal problems and a loss of some of your rights. A plea of either guilty or no contest will result in a family violence finding even if the sentence is deferred. A finding of family violence will have drastic consequences. This is why it is so important that you retain a skilled and experienced Fort Worth criminal defense lawyer.

What is family or domestic violence?
Domestic violence is defined in Texas as "an act by a member of a family or household against another member of the family or household that is intended to result in physical harm, bodily injury, assault, or sexual assault or that is a threat that reasonably places the member in fear of imminent physical harm, bodily injury, assault, or sexual assault, but does not include defensive measures to protect oneself." Tex. Fam. Code § 71.004.
A person can also be charged and convicted of assault family violence if the alleged victim is not an actual family member. You might wonder how that is possible. Texas law includes members of household (people living under the same roof) and people who have had a prior intimate relationship (an ex-girlfriend, ex-wife, etc.). You may be charged with "Assault Bodily Injury of a Family Member" based on a variety of different accusations. The police or district attorney's office may label your charge this way if they are accusing you of assaulting someone you're related to, someone you've lived with, or someone you've had an "intimate" relationship with. The list is long making it necessary to consult a Fort Worth criminal defense lawyer to ensure that the State has not charged you improperly.
Rights lost if convicted of Assault Family Violence
The effects of a Family Violence/Domestic Violence conviction do not end once your sentence is complete. Unlike many other criminal offenses, this one carries with it life-long restrictions that only an exceptional Fort Worth criminal defense lawyer can help you avoid.
Gun Ownership | Assault Conviction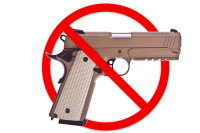 If you are convicted or placed on any type of probation–even deferred adjudication– for an offense alleging family/domestic violence, you can never own or possess a firearm. Under 18 U.S.C. § 922(g)(9) (the Lautenberg amendment to the Gun Control Act of 1968) anyone "who has been convicted in any court of a misdemeanor crime of domestic violence" can never own, possess, or be in the vicinity of a weapon or ammunition again. This is an absolute ban and forever destroys your right to bears arms. The federal law has no time limitation to it. It is a permanent loss that cannot be regained even after many years. And this applies whether the case ends in a conviction, probation, or deferred adjudication. This consequence takes away your Second Amendment Right to possess or own a firearm, just like if you were a felon.
Permanently On Your Record | Assault Charge
A conviction, probated sentence, deferred sentence, deferred adjudication, or any form of plea bargain will result in a permanent criminal record in the case of domestic/family violence offenses. A guilty plea or no contest plea to the charge or a finding of guilt, will result in a criminal record even if the defendant is placed on probation or deferred adjudication and successfully completes the community supervision period. This includes all plea bargains worked out with the District Attorney's Office.
In Texas, there are only two ways to remove a domestic violence arrest record. A Fort Worth criminal defense lawyer can have the records of the arrest expunged or destroyed IF the state never files a case or if the case is won at trial. A family/domestic violence conviction, probation, or deferred adjudication CANNOT be expunged, destroyed, or sealed. They are forever on your record. Tex. Govt. Code § 411.081.
Deportation of Non-Citizens | Assault Charge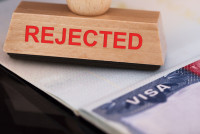 A person charged with family/domestic violence who is not a United States citizen can face serious penalties related to their immigration status. Deportation is likely and almost certain under federal law even if the case ends in probation or deferred adjudication. Additionally, re-entry into the United States will likely be prohibited after an arrest for a family/domestic violence charge, even if the case has not gone to trial. This is a consequence that destroy families and one that should be discussed with a Fort Worth criminal defense lawyer.
Future Felony | Enhanced Assault Charge
The State can use a prior domestic/family violence conviction or probation against you in the future. If you previously entered a plea of guilty or no contest in a family/domestic violence case and ever are again arrested for family/domestic violence, the State will charge you with a 3rd Degree Felony of Assault-Family/Household Member with Previous Conviction. It's important to understand that the alleged victim does not have to be the same person and can be many years apart. This changes the range of punishment from that of a Class A Misdemeanor ( 0-365 days in county jail and up to a $4000) to that of 3rd degree Felony ( 2 – 10 years in prison and up to a $10,000). This a serious punishment range and should be left to an experienced Fort Worth criminal defense lawyer.
Cody Cofer is Board Certified by the Texas Board of Legal Specialization in Criminal Law. Every year since opening his law office he has been recognized in Fort Worth, Texas Magazine as a "Top Attorney." He was recently recognized as a "Super Lawyer Rising Star" in Texas Monthly Magazine. Cody Cofer is a former prosecutor and aggressive trial lawyer.