Fort Worth Criminal Defense AttorneysAreas of Practice
Although many of our cases are considered "high profile," because the cases are featured throughout the news media, every client gets the benefit of the firm's criminal expertise and extensive network. Our law firm's results and reputation throughout Tarrant County and the rest of Texas speak for themselves. Cody Cofer started his career as a criminal trial lawyer prosecuting cases in both trial and appellate courts. He approached prosecution as a boot camp for developing the necessary courtroom and negotiation skills.
Entering the world of criminal defense, Cody tried a long list of felony cases as second chair to other Fort Worth criminal attorneys to further develop his trial knowledge and skill. This included aggravated sexual assault and murder trials. Now, Cody specializes in criminal defense in both Texas and federal courts.
Common Texas Criminal Cases we defend include:
Cody Cofer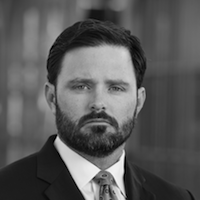 View Profile
Fort Worth Office
300 Throckmorton Street
Suite 300
Fort Worth, TX 76102
Being a criminal attorney in Fort Worth is not merely a "job," instead it is a calling and passion. Cofer Law defense attorneys have the greatest respect for the profession and deepest compassion for clients battling charges. Before arrest and through trial, you can rely on our team to fight to protect your rights and seek justice for you. This means executing a strategy with tactics designed to provide the greatest chance of winning at trial or getting a dismissal. Regardless of whether your case is a misdemeanor or felony, in state court or federal court, you need the best possible criminal attorney.