Domestic Violence During Holidays
Commonly, people believe domestic violence increases during the holiday season. However, data does not support this conventional wisdom. The National Resource Center on Domestic Violence reports regular or even lower hotline call-volume on holidays. See the chart, Image 1.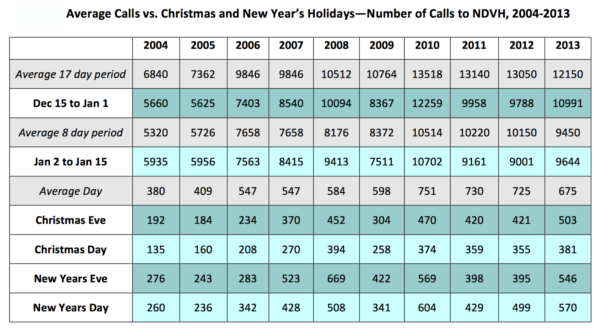 Obviously, call volume is not the last word on the issue of domestic violence during the holiday season. A reasonable explanation for no increase in hotline call volume is domestic violence is under-reported during the holidays. We all know the pressures of trying to keep family tranquility during the holidays. A similar psychological pressure may cause victims to forgo reporting domestic violence.
Many of the stressors associated with domestic violence are present to a higher degree during the holidays. We often consume more alcohol around Christmas and New Years Day. Money becomes tighter as parents stretch their budget for Christmas gifts. Depression increases as we reflect on those we are missing during the holidays.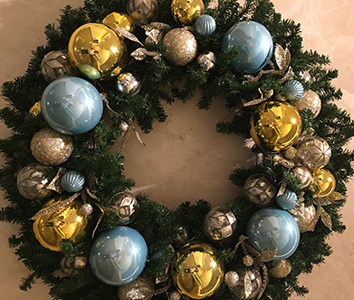 While we don't want to bring a dark cloud over holiday cheer, we do want everyone to be safe over the holidays. During this time you are bombarded with "No Refusal Weekend" messages urging you to avoid the dangers of drunk driving. Take just a moment to be aware of the violence your loved ones may be suffering. Take just a moment to think about whether you can do anything to help. Then take just a moment to make a difference. Don't let this holiday season be ruined by domestic violence.
For Victims of Domestic Violence:
For Victims of False Reports:
What to do when police are called
Dropping Domestic Violence Charges