Criminal Mischief, Graffiti and Theft Crimes Get a Facelift this Session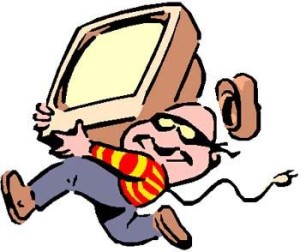 As this blog previously noted, Texas Legislators were considering a Criminal Justice bill that would update and index the property crimes thresholds from their 1993 levels to more modern values reflecting the effect of inflation. In presenting the issue to the Senate Criminal Justice Committee (which was part of the Committee's Interim Charge), Senator Burton stated property crime values for criminal mischief, graffiti and theft have been stagnant since the levels were established by the Legislature in 1993. Testifying for the bill, Scott Henson of the Texas Criminal Justice Coalition surmised: The practical effect of such stagnation is that "Texans can become a felon for stealing less and less stuff," which leads to higher numbers of incarcerated Texans: currently, half of state jail felons are incarcerated on property-related crimes (according to Senator Burton).
Should Property Values be Indexed to Inflation?
During the hearing, Senator Perry questioned whether the dollar amounts could be indexed to inflation (to prevent the Legislature from overlooking this issue for another 20 years), but Senator Burton said they had considered it and received some push-back. Shannon Edmonds representing the Texas District and County Attorneys Association later testified that indexing and updating the values every two years would be problematic for attorneys in the field because they would have a hard time knowing which values to use based on when the offense occurred.
Changes Went Into Effect on September 1, 2015
Senator Burton's SB 393 ultimately stalled once it passed over to the House, but was revived when similar language was added as an 11th-hour amendment to a germane Criminal Jurisprudence House Bill 1396 that passed both the House and the Senate, and went into effect on September 1, 2015.
How Could This Affect Me?
Here is a practical example of the changes that went into effect this month: For illustrative purposes, let's say that Brody and his wife Sharon were shopping in the HDTV section of Best Buy. Brody picked out a 60″ Samsung 4K Ultra HD Smart TV so that he and Sharon could watch back-to-back coverage of the upcoming college football season. The price of the TV was $1,799.99. Brody became so distracted thinking about watching his beloved Red Raiders that he accidentally wheeled the TV out of Best Buy without paying for it, and was detained by the Best Buy Loss Prevention staff. Unable to explain his mistake, he was subsequently arrested by the Fort Worth PD and charged with Theft. If this fictitious event took place on August 31, 2015, Brody would be charged with State Jail Felony Theft of Property ($1,500-20,000). BUT if this fictitious event took place on September 2, 2015, Brody would only be charged with a Class A Misdemeanor Theft of Property ($750-2,500). Before September 1, 2015 he would be facing a fine of up to $10,000 and a mandatory 180 days to 2 years in a State Jail Facility. Now that the offense is a Class A Misdemeanor, Brody faces a fine of up to $4,000 and 0 days to 1 year in the County Jail.
Below is a chart of the previous values, and the new values that went into effect on September 1, 2015.
| | | | |
| --- | --- | --- | --- |
| Offense Level | Penalty | New Property Value | Old Property Value |
| Class C Misdemeanor | $0-500 fine | Less than $100 | Less than $50 |
| Class B Misdemeanor | 0-180 days Jail + $0-2,000 fine | $100-750 | $50-500 |
| Class A Misdemeanor | 0-360 days Jail + $0-4,000 fine | $750-2,500 | $500-1,500 |
| State Jail Felony | 180 days-2 years Prison + $0-10,000 fine | $2,500-30,000 | $1,500-20,000 |
| Third Degree Felony | 2-10 years Prison + $0-10,000 fine | $30,000-150,000 | $20,000 to $100,000 |
| Second Degree Felony | 2-20 years Prison + $0-10,000 fine | $150,000-300,000 | $100,000-200,000 |
| First Degree Felony | 5-99 years Prison + $0-10,000 fine | $300,000 or more | $200,000 or more |
Two or more previous convictions for a property-related crime can still enhance a new offense to a State Jail Felony.